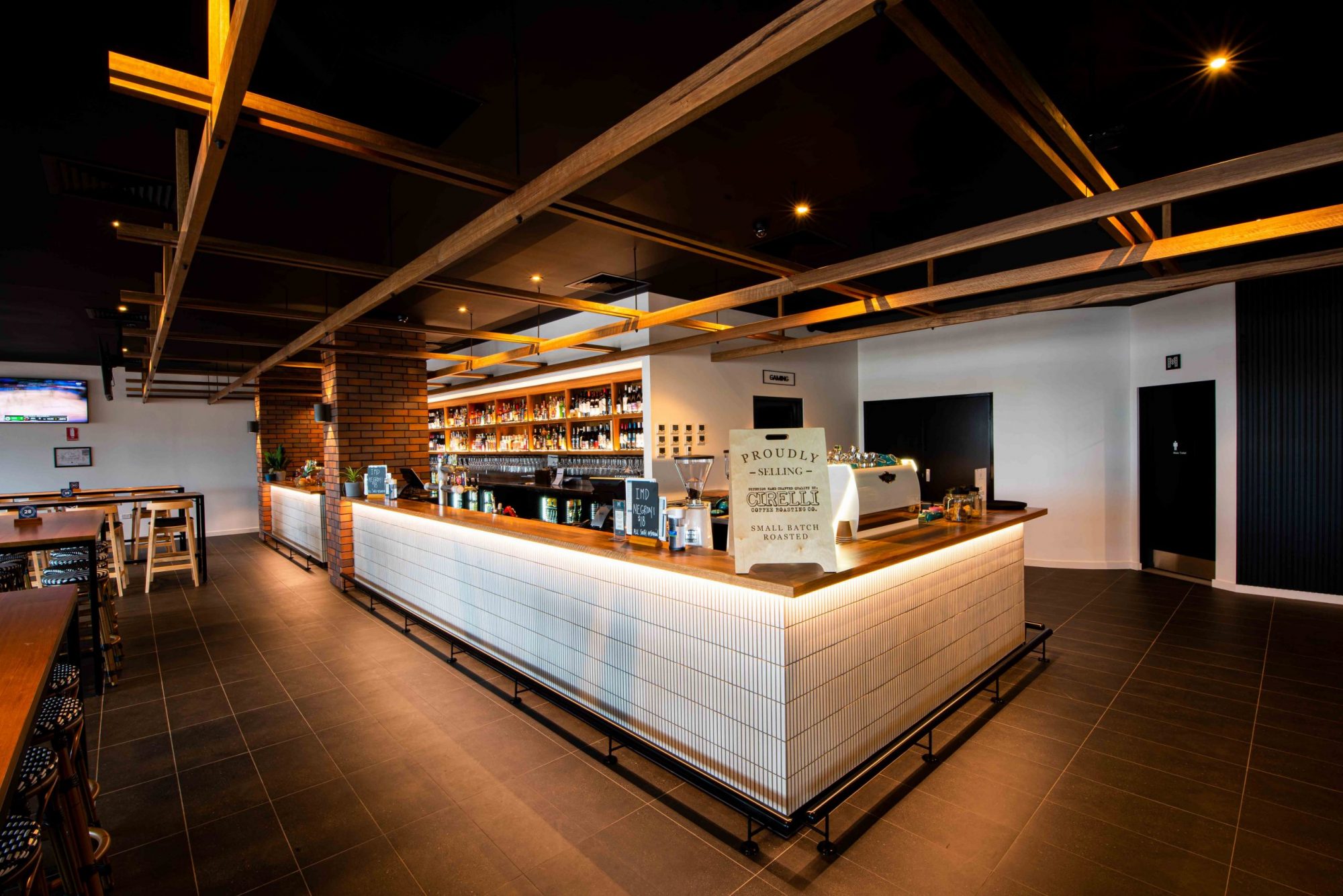 Terms and Conditions
MOSAIC HOTEL LOYALTY TERMS AND CONDITIONS
GLOSSARY OF TERMS
"Card" means the card issued to you that incorporates the Mosaic Hotel Loyalty System and carries the Mosaic Hotel logo.
"Conditions" and "Terms & Conditions" means the terms and conditions contained in this document.
"Mosaic Hotel" is a registered business name of Mosaic Hotel ABN: 59 51875 7737.
"Mosaic Hotel Loyalty System" means a mag stripe-based and Mosaic Hotel App loyalty program operated by Mosaic Hotel and supplied by BHGLS Pty Ltd. The system allows you to be rewarded by points or other promotional activities by purchasing goods and services from participating venues using your Card and you are awarded points or additional rewards in accordance with these terms and conditions.
"Mosaic Hotel Loyalty Account" means an account in which all points issued and redeemed are recorded. This account is linked to your card and enables the Mosaic Hotel to reconcile your points and provide information to you on each transaction when points were earned or redeemed.
"Gambling activity" means playing a gaming machine
"Member" means "You" the person who has completed the registration.
"Point" means a loyalty point issued or redeemed by any participating venue as part of the Mosaic Hotel Loyalty System. (see also Status Points below).
"Participating venues" or "venue" means a venue that is part of the Mosaic Hotel and is displaying a logo or other signage indicating that the venue is part of the Mosaic Hotel Loyalty System.
"Promotional Activities" means additional opportunities for you earn points or benefits by using your card rewards in respect of gambling activity. These activities may relate directly to gambling activity but may include participating in redemption of point promotion, use of your card by attending a venue or other benefits or rewards offered by a venue.
"Redeem", means to exchange points for a cash, food, beverage or other prizes or benefits.
"Status Point" are additional points or benefits offered proportionate to gambling activity and include non-monetary privileges attached to tiers.
"You" means the member who completed the Mosaic Hotel membership registration
"We, Us, Our and Ours" means Mosaic Hotel Loyalty System operators and each Participating venue.
GENERAL
2.1. These terms and conditions may be changed at any time by Mosaic Hotel without notice and / or without assigning any reason. Mosaic Hotel may also change at any time without notice any other matter connected to the Program, including, but not limited to changes of;
accrual rates for earning points
the means by which Points may be accrued
points required to qualify for a particular Reward
rewards offered in connection with the Program
points required to be eligible for a particular category of membership
eligibility ages
participants
Note: Any changes or variations to the terms and conditions will not be retrospective. And, these can only take affect from the date of introduction.
2.2. The card may be used only by the you the person who joined the loyalty program.
2.3. Any changes will be published on Mosaic Hotel website.
2.4. Mosaic Hotel reserves the right to terminate the Program at any time. Upon such termination, Members will have three months (or such longer period as Mosaic Hotel may specify) from the date of notice of termination within which to accrue and redeem Points. At the end of the relevant period, all Points not redeemed will expire.
2.5. First use of a Card by a Member means that you have read and understood these terms and conditions and accept them as well as any rules, policies and procedures that may be adopted by Mosaic Hotel Loyalty.
You also confirm your eligibility for membership, as amended from time to time.
You further agree to as soon as reasonably practical advise Mosaic Hotel of any change of address and other personal details provided by the Member. Failure to advise may result in members not receiving the opportunity of participating in new promotional activities.
2.6. Mosaic Hotel will not be liable for any loss or damage whatsoever which is suffered (including but not limited to direct, indirect or consequential loss) or for personal injury which is suffered or sustained by a Member as a result of their membership to this Program, except for any liability that cannot be excluded by law.
2.7. Mosaic Hotel's decision on all matters pertaining to the Program, including but not limited to the distribution of rewards, is final and binding with no correspondence being entered into.
MEMBERSHIP
3.1. Membership of the Program provides Members with the opportunity to participate in promotions and to accumulate Points for the purchase or use of Eligible Goods and Services.
3.2. The number of Status Points earned by Members will determine their eligibility for tiered Rewards during the period of the membership of the Program if such a scheme is employed.
3.3. Membership to Mosaic Hotel Loyalty is free.
3.4. You may not hold more than one Mosaic Hotel Loyalty membership.
3.5. Membership is not available to employees and their immediate families of Mosaic Hotel affiliated companies or agencies.
3.6. You must be over the age of 18.
3.7. On completion of a membership registration, you will be issued with a Card. Mosaic Hotel will determine the manner of delivery for a Card to a Member at its absolute discretion.
Mosaic Hotel will not be responsible for any loss suffered by a Member due to non-delivery of a Card if Mosaic Hotel correctly addressed the delivery to the address provided by the Member to Mosaic Hotel.
3.8. You may use your card at any participating Mosaic Hotel venue as soon as you receive the card
3.9. Mosaic Hotel reserves the right to refuse any application for membership or terminate membership at any time for any reason, at its sole discretion, including without limitation;
if you have breached any of the terms and conditions
or has been barred under the Liquor Licensing Act
If barred from gaming areas or from purchasing a gaming product, you will be removed from all mailing lists, but you may continue, at the discretion of the Mosaic Hotel to continue using your card in other areas of a participating venue.
If membership is terminated, all accumulated Points or benefits above the minimum value will be available for redemption for a period of 7 days from any participating venue.
3.10. The Card remains the property of Mosaic Hotel and must be returned upon request
3.11. Members must notify Mosaic Hotel immediately if the Card is lost or stolen
3.12. Mosaic Hotel reserve the right to cancel your membership if you have no activity recorded on your card within any 24 months. Any points or other rewards recorded at the time of cancellation pursuant to this clause will be forfeited.
3.13. Mosaic Hotel offers members reports of their gaming activity upon request
3.14. Mosaic Hotel accepts no responsibility for fraudulent use of lost or stolen Cards. Any fraud or misuse of the Card or improper conduct (as determined by Mosaic Hotel in its absolute discretion) or breach of these terms and conditions will result in Mosaic Hotel taking appropriate action (as determined by Mosaic Hotel in its absolute discretion) which may include the cancellation of membership and the forfeiture of the Card and any Points.
4. POINTS
4.1. Points are not transferable. Points may only be redeemed by you the Member who has earned them. Proof of identification may be required.
4.2. All Points are redeemed on a first earned / first redeemed basis
4.3. In addition to deductions for redemptions, Mosaic Hotel will deduct from the points balance, any points credited in error and any points relating to a transaction which is cancelled or reversed or where a refund is given.
4.4. In the event there being insufficient points on your account, you may be required to pay for those points issued at the time of the transaction for which the refund is being sought.
4.5. You may check the number of points in your account at any participating Mosaic Hotel venue either via the member kiosk or from the cashier
4.6. Points are available for redemption for a period of 24 months from the date earnt. Mosaic Hotel reserve the right to cancel points older than 24 months if not used prior.
5. EARNING POINTS
5.1. Your Card, or Mosaic Hotel Loyalty App barcode for food and beverage loyalty, must be presented at each transaction to earn points.
5.2. From time to time members may be provided with the opportunity to participate in promotions which enable them to earn more points or other benefits. This may include participation in trade promotions designed to reward existing members. These promotions may be trade promotions where the maximum value of the points or benefits earned do not exceed $5,000. In addition, membership may provide an opportunity for members to participate in other major trade promotions for which a separate licence is required. These promotions are also restricted to members and are offered to reward you for your loyalty.
5.3. Mosaic Hotel points may also be credited to your Mosaic Hotel Loyalty account for promotional and incentive programs including promotional activities offered by participating venues from time to time. Mosaic Hotel will determine goods or services qualify for the promotional activities and the number of points that will be credited to your account for such purchases.
5.4. Mosaic Hotel is not responsible and will not accept any liability for a Card or system failure or the Member not swiping or incorrectly inserting their Card at the point of sale, nor is it under any obligation to provide the Member with Points under any of these circumstances.
5.5. Any Points accrued for any purchase or money spent that is then reimbursed or refunded will be deducted from the Member's points balance.
5.6. Mosaic Hotel will have the sole discretion to determine which matters qualify for the earning of points, the number of points issued, the rewards offered and the participating venues or within the various parts of the venues.
5.7. Points cannot be sold, transferred, pooled or otherwise dealt with except in accordance with these Terms & Conditions.
5.8. A Card can be used in gaming machines to accumulate Mosaic Hotel Loyalty points or enter into other promotional activities.
5.9. Points credited to your account because of participating in the playing of gaming machines can be redeemed for goods or services, or cash. The card holder may also be offered entry into promotional activities by playing of gaming machines.
5.10. Card holders participating in gaming machine operations accumulate in Mosaic Hotel points a minimum of 0.5% of their respective gaming turnover.
5.11. Mosaic Hotel at their discretion, may offer further promotional Mosaic Hotel Loyalty points for participation in gaming operations. Such circumstances include but are not limited to; double / triple points and random promotional member draws this requires that your Mosaic Hotel Loyalty card be inserted at the time of each promotion. The awarding of points during these promotions is determined by the loyalty system randomly selecting winners. The purpose of these promotions is to reward existing members. The loyalty points are of a value below $10.
6. REDEMPTION OF POINTS
6.1. You must present your card to redeem points from your account in the gaming area.
6.2. When you have accumulated sufficient points on your Mosaic Hotel Loyalty account, you may request to redeem those points.
6.3. The minimum cash redemption value is $5.00 and for all others, it is $1.00.
6.4. Redemption of Mosaic Hotel Loyalty points can occur at Mosaic Hotel only.
6.5. Upon acceptance of any reward / offer, the number of Points attributed to that offer will be deducted from the Member's balance.
6.6. The Value of a single point when redeemed for Cash is $0.01.
6.7. The number of points redeemed at your request will be deducted from the point balance on your Card.
6.8. Mosaic Hotel may, at any time without notice to participants, alter the number of Points required to obtain a reward/offer.
6.9. Mosaic Hotel gives no warranty (whether expressed or implied) whatsoever with respect to offers provided under this scheme, other than warranties provided by the manufacturer of such rewards / offers.
6.10. Rewards / offers are subject to availability and substitution may be necessary.
6.11. Mosaic Hotel will not be liable for the non-receipt of a reward / offer.
6.12. Any tax, liability or duty arising from your participation in the Mosaic Hotel Loyalty system is your responsibility.
7. OTHER BENEFITS OF MEMBERSHIP
Mosaic Hotel may schedule events at selected venues. Members will be advised of scheduled events via any of the following mediums – point of sale, direct mail and/or electronic mail. Invitations to member only events will be exclusively for members who hold a valid loyalty membership. Special offers at scheduled events are available exclusively to Mosaic Hotel members and may include free finger food, non-alcoholic beverages and refreshments of nominal value.
8. PRIVACY STATEMENT
Refer to Privacy Statement.